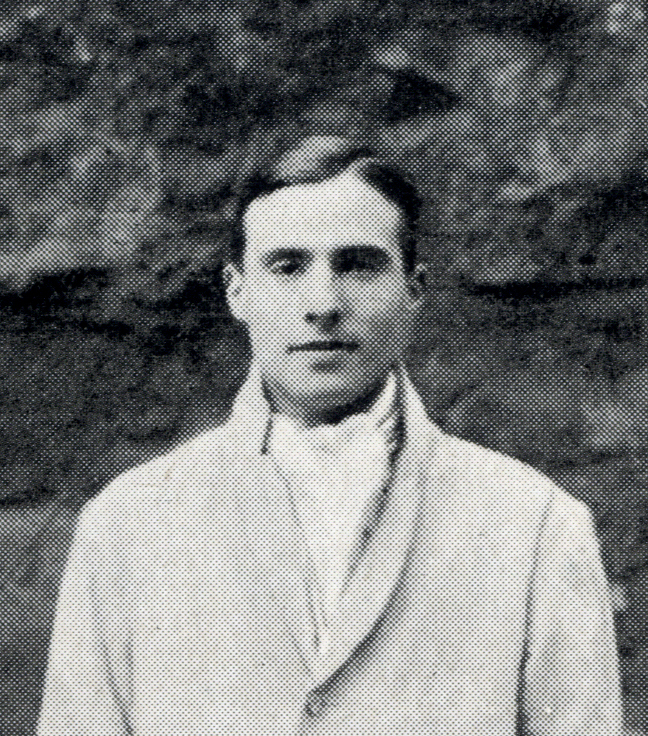 George Paul was born in Belgium. His father, Paul Paul (1865-1937) was an eminent landscape and portrait painter who also painted under the name Politachi. His mother, Marion, died in 1909 when George was just 13 years old. He started at Westminster the following year in Ashburnham House and remained at the school until July 1914.
George Paul played an active part in House life. He was tanned [beaten] by a monitor, McCulloch for 'coming into upper [the senior boys study] when not properly dressed'. He made up for his misdemeanours by his sporting ability and was awarded house colours and later full pinks. In 1913, thanks to Paul's help, Ashburnham House managed to win both the inter-house Football and Cricket competitions.
Paul played football for the school, although it was wryly noted in The Elizabethan that he and a contemporary Veitch would never be 'of much value till they realise that feeding their forwards well is nearly as valuable as robbing their opponents of the ball'. He can't have been that bad a player as he made it on to the 1st XI during his last year at school, although the report for the season state that 'he must learn to keep his eye on the ball when he tackles instead of making rather a blind dash for it.'
That summer, following the outbreak of war with Germany, he joined the army. He served in The King's Liverpool Regiment. He was killed in action at Ypres, Belgium when he was just 19 years old.