Archibald Hogarth was born in June 1877, and had a medical career spanning many decades, both as part of the British military and as a civilian. He attended Westminster School 1891-1896, and although he began his school life as a Town Boy in Ashburnham, Hogarth became a Queen's Scholar just one year after joining Westminster. He was a keen footballer, and took an active role in the Football Eleven. He attended Christ Church after leaving Westminster, studying psychology.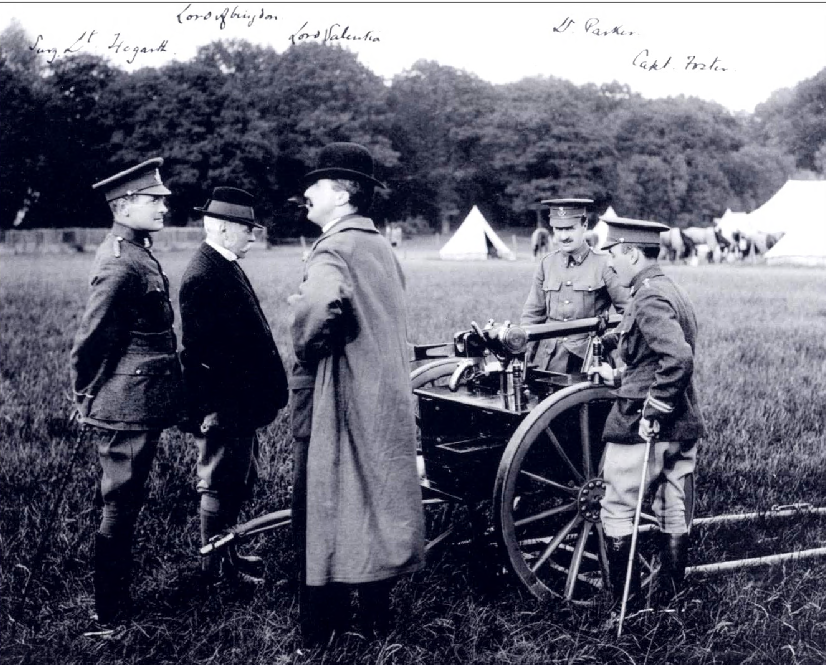 From here he undertook a Doctor of Medicine and completed his studies in 1908. He worked extensively in the public field, working for Lancashire County Council in the Education Department, the Port of London Sanitary Authority and Buckinghamshire Council, where he was Medical Officer of Health.
While an undergraduate he served with the the Buckinghamshire Imperial Yeomanry during the South African War, during which he earned the D.S.O (Distinguished Service Medal). Returning home, he then joined the Oxfordshire Yeomanry and sailed with them to France on September 20th 1914 at the outbreak of World War 1 as a Surgeon-Captain and Medical Officer. He took part in the Battle of Ypres, and remained in the trenches until invalided in 1915.
After a further period of service in France, he was appointed Deputy Assistant Director Medical Services in England, and was swiftly promoted to the rank of Major. He returned to active duty and worked with prisoners of war in Switzerland during 1917, before joining the Royal Air Force in 1918. As part of the Royal Air Force medical team he was sent across the globe, working in the Mediterranean, Egypt, Salonica, and Palestine. At Lemnos he fought for a time almost singlehanded against a devastating outbreak of influenza, and was awarded a Military O.B.E for his work.
He returned to Buckinghamshire in April 1919, but fell ill shortly afterwards. After a lengthy battle with illness, attributed to both fatigue and constant exposure to disease during World War 1, he died on 5th September, 1919.