Harold Leofric Helsdon was born on 18th November 1896. He was the eldest son of Horace John Helsdon, an architect, and Flora, the eldest daughter of W. Franklin Dickson. He was admitted to Ashburnham House as an exhibitioner in September 1910 and made a monitor in Lent Term 1914.
Harold was made Head of Ashburnham in Play 1914, and although he was not an entirely successful Head of House, he seems to have been reasonably well-liked. His successor wrote the following, rather equivocal, account of Harold's year as Head of House in the Ashburnham Ledger:
"Helsdon had a great many natural advantages, but he made very little use of them during his last year. He was clever to a very high degree and probably his last year's behaviour here will cause him much regret and sorrow. Helsdon was extremely good-natured and pleasant to get on with in House matters. In the matter of punishments etc. I consider him to have been scrupulously fair and justÔǪ Helsdon was not much use at games, but he was decidedly keen on them and set the House a good example which I believe has been well followed. Financially Helsdon left the House slightly in debt which should not have been the case ÔǪ Finally I trust and hope that Helsdon will have greater success in his future. He is at present in the Inns of Court OTC and expects a commission shortly."
(J.L. Strain, Lent 1915)
After leaving the school at Easter 1915, Harold entered the Inns of Court Officer Training Corps. He became a 2nd Lieutenant for the 3rd Battalion (Reserve) Dorsetshire Regiment on the 28th July of that year. He was attached to 1/7th Battalion Royal Warwickshire Regiment, and went out to the western front in June 1916, where he acted first as bombing officer, and afterwards as intelligence officer.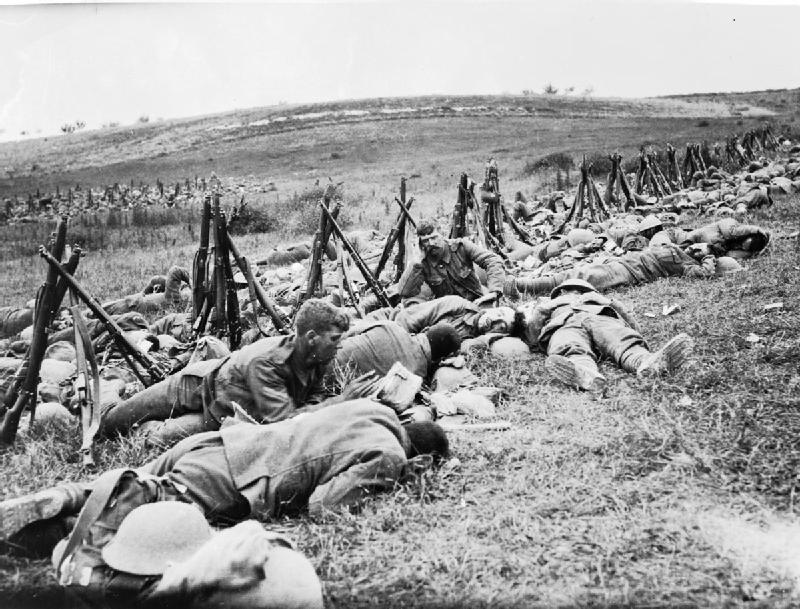 Just a week after his 20th birthday, on the night of the 25th and 26th November 1916, Harold was killed in night patrol work near Butte de Warlencourt.