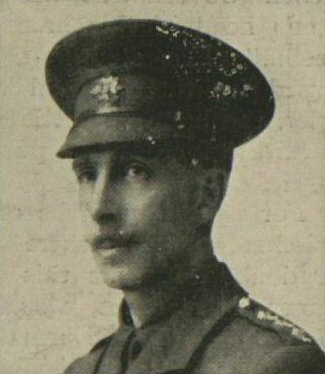 Sidney Herbert FosterMurielwas the only son of the Rev. William Carter Muriel, Vicar of Fulham, and was at the School from 1891 to 1894. He was in Homeboarders house and a good fullback on the house's football team, receiving half pinks. He went through Sandhurst, and obtained his first commission early in 1898 in the 1st Border Regiment. He served in the South African War, was wounded at Ladysmith, and mentioned in dispatches, and obtained the Queen's Medal with four clasps and the King's Medal with two clasps. He served as Adjutant of his Battalion, and obtained his Company in 1909.
His Battalion sailed from Avonmouth on 17th March 1915 and landed at Cape Helles between 25th and 27th April 1915. They found themselves indangerous conditions, beneath high, well-fortified cliffs. The maintained a foothold on the peninsular at the cost of significant loss of life.
Muriel waskilled in action at Sedd-el-Bahr, a small village with an Ottoman castle on a promontory on the Gallipoli peninsular. He is the only Westminster pupil to have been buried there; the other 5 pupils who died in the campaign are commemorated on the Helles Pont Memorial.