Alfred Tomlin East was the only son of the late Sir Alfred East, R.A., President of the Royal Society of British Artists. One of his father's paintings is owned by the school and hangs in Weston's.
East was in Ashburnham House from September 1891 to April 1895. He became an engineer and worked as a special assistant during the construction of the Bombay Municipality Waterworks. He enlisted in the Indian Marines at Bombay at the outbreak war and was promoted to 2nd Lieutenant in the Indian Army in 1915; in July he was attached 17th Company 3rd Sappers and Miners and left Bombay with the Expeditionary Force to Mesopotamia (modern day Iraq) in the following month.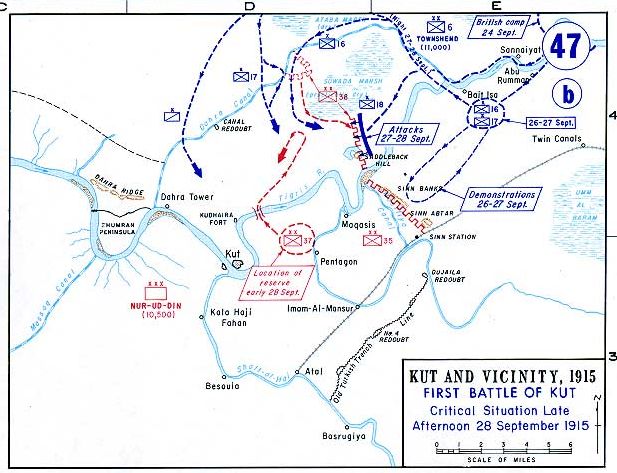 The role of British and Indian troops in Mesopotamia was originally envisaged in limited terms — securing the oil pipeline at Abadan. The success the forces met with in late 1914 and early 1915 led the Viceroy and Indian government at Simla to reconsider and they decided to order further advances with a view to securing the Shatt al Hai, a canal connecting the Tigris and Euphrates river and potentially capturing Baghdad. The British government disagreed and wished to conserve forces for the Western front. The Viceroy was given permission to act as it wished, but told in no uncertain terms that no reinforcements should be expected.
The initial success experienced by the British and Indian forces quickly disintegrated in the face of Ottoman opposition. The Siege of Kut Al Amara began on 7th December with the besieging of an 8,000 strong British-Indian garrison in the town of Kut, 100 miles south of Baghdad, by the Ottoman Army. Alfred Tomlin East died on Christmas Day, 1915 of wounds he received in action during the siege a week earlier.