The Battle of Shaiba was fought on April 12-14 1915, between British forces defending Basra, and men from the Ottoman Empire, attempting to retake the strategically important city. It is considered a turning point in the long Mesopotamian campaign, as after it, the allies generally held the advantage in the area. Labertouche was a Major with the 122nd Rajputana Infantry, in the Indian army, at this time. He received fatal wounds on the 14th of April, and died on the same day.
Labertouche atte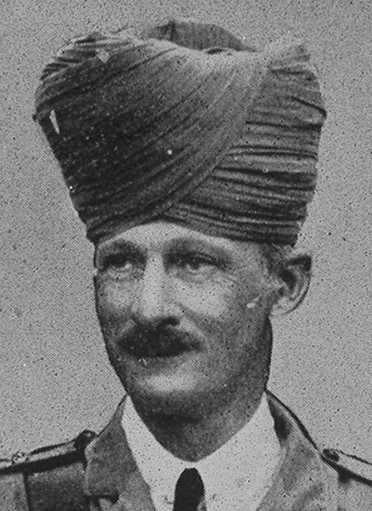 nded Westminster from April 1886 until July 1888. He was a homeboarder, and a good cricketer, but little else is known about his time at the school. He was born in Melbourne, Australia in 1871, to Peter Paul, a public servant, and Eleanor Annie. There he attended the prestigious Scotch College from 1881, where they have noted that "he did not star scholastically or in sport", so nothing is known about his time there; we don't even know in which year he left, or when his family moved to England.
He received his first commission in early 1892, into the Sussex regiment. From there he spent a few months in 1895 as aide-de-camp to the acting governor of Victoria, Australia, before leaving in November to go to Bombay. He was in the India Staff corps from 1896, and was involved in a number of actions, including suppressing the Boxer Rebellion in China in 1900. He was married to Janet Muriel Campbell Stewart in 1908, and promoted to the rank of Major in 1910.
Labertouche was commemorated at Basra War Cemetery, in modern day Iraq. After years with little maintenance to the site, headstones were removed by the British army in 2003 for safekeeping. Since then, the cemetery has been almost completely destroyed, although in the last few years, the Commonwealth War Graves Commission and Iraqi security forces have been attempting to restore it, though it is unclear how much progress they have been able to make.