Duncan Stuart Ross Macpherson was the only son of Surgeon General William Grant Macpherson and his American wife, Elizabeth Anne Clunas. He attended Westminster for just a year before leaving for Fettes College in Edinburgh where his father had been educated. Father and son were clearly close. After training at Sandhurst, Duncan became a member of the Indian Army. His father, William, requested and received an appointment as Assistant Director of Medical Services to the 4th Quetta Division whilst Duncan was based at the Quetta Imperial Garrison.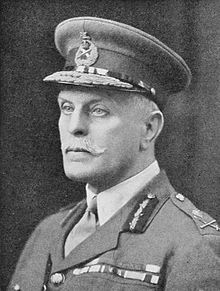 On the outbreak of war Duncan was attached to the Black Watch and served with them until November 1914. At that point he was transferred to the2/8th Gurkha Rifles. By this time his father was also serving in France, as Brigadier-General in the Army Medical Service Staff.
Duncan was killed in action on 23rd November at the defence of Festubert, near La Bassee, France. He had spoken to his father only a few hours prior to his death. William refused to discuss the death of his son. He continued to serve during the war until his forced retirement in June 1918.