Ralph Cecil Batley was born on the 2nd December 1862. He was the son of John Batley, of Somerset, and Louise Marie, daughter of James Bonsor, of Lille, France. Ralph was admitted to Grant's in January 1872, following his brother John Armytage Batley.
While he was a pupil here, he played football. The Elizabethan records that he "did useful work" representing the school against Charterhouse. He went on to study at Trinity College, Cambridge, where he was admitted as a pensioner in October 1881.
He continued playing football whilst he was at university. A couple of years after leaving the school, in November 1883, he returned to Westminster, bringing a team of players to play football against the school team (which Ralph's team won 2:1).
He was admitted to Lincoln's Inn on the 26th January 1882, and was admitted a solicitor in 1887.
Ralph went out to South Africa. He joined the Salisbury Horse volunteer force, and served with them in the First Matabele War in 1893. He also served with the Rhodesian Horse during the rising of 1895-7. He returned to England in 1897, where he joined the Dorset Yeomanry. During the South African War, he served with the Imperial Yeomanry, but was wounded at Diamond Hill 12 Jun 1900.
Following his injury, he was employed as Civil Commissioner for Pretoria and district. He was made Honorary Captain on 26th Jul 1901, and was mentioned in despatches L.G. 10 Sep 1901. By April 1902, Ralph was promoted to the rank of Major.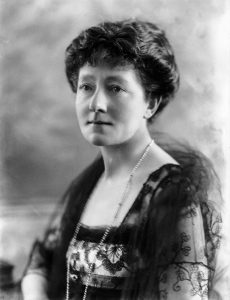 On the 14th June 1904, Ralph married Mabel Gwynnedd Terry-Lewis, an actress from a successful acting family. Mabel's mother, Kate, had also been an actress and was the elder sister of Ellen Terry. Mable retired from her own successful stage career to begin their quiet married life together at Seaborough Court in Dorset. By 1911, the couple had moved to Benville Manor, Corscome, Dorchester.
When his regiment was ordered to Gallipoli, Ralph was declared medically unfit for foreign service. Instead he was given command of 3rd line Dorset Yeomanry battalion.
However, his ill-health meant that he had to retire in January 1917. He was awarded a TD for long service, and died at Silton Lodge in Wiltshire on 23rd October 1917.
After Ralph's death, Mabel returned to the stage in 1920. She went on to resume her career on the stage and on film. Famously, she appeared as Lady Bracknell opposite her nephew John Gielgud in The Importance of Being Earnest in 1930.