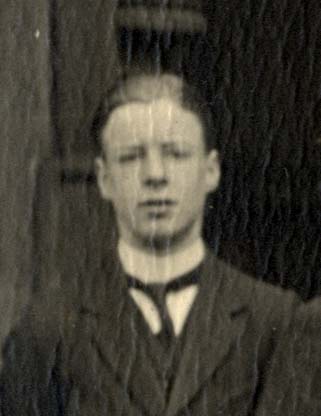 Harold Macfarlane was the elder son of Harold and Elizabeth Macfarlane. He was born in Harrow on 11th September 1898 and spent his early years at Mr Douglas Gould's Preparatory School, The Briary, Westgate-on-Sea.
Both his father and his mother's brother had been educated at Westminster, and Harold arrived at the school in September 1911. Like his father, the young Harold was a Home Boarder.
Whilst at the school, Harold represented his house at Cricket, Football, Fives and the OTC. Upon leaving the school in July 1916, he joined the army. He received his commission as a temporary 2nd Lieutenant with the Royal Flying Corps on 27th February 1917. He was given his "wings" in May, and went out to the front in June.
Harold was only 18 when he was killed in France while testing a new machine on 14th July 1917.
His father, who died two years later, donated a photograph of Harold to the Imperial War Museum. He also gave them a hand-written biography, in which he describes:
"An all-round sportsman possessing a cheerful and optimistic disposition, he was beloved by all with whom he came in contact. His eighteen years of life were redolent with happy memories."