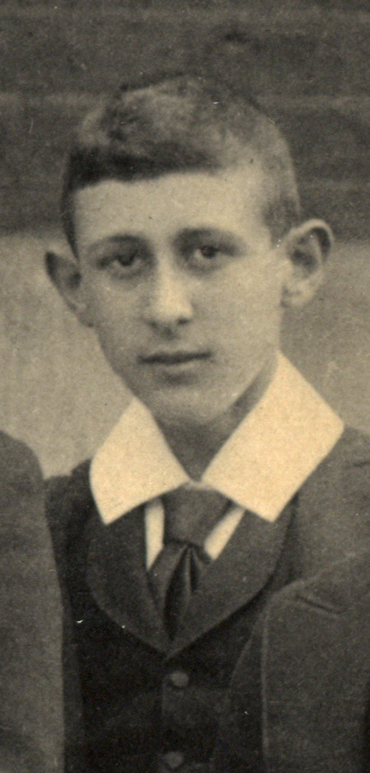 We know very little about Walter Vivanti Dewar Mathews.  He was born in Wandsworth in 1878 and joined the school at the age of 12 in 1890.  He was a pupil in Grant's house, but is only mentioned twice in the house's magazine, The Grantite Review, both times in connection with 'Yard Ties' – games of rackets which took place in the house yard, where Grant's Dining Hall now stands.
After he left school there are nearly four years which are not accounted for, but on 23rd June 1898 he took a commission as 2nd Lieutenant in the Royal Artillery.  He served in South Africa between 1899-1901 in the Boer War and continued his career in the army after returning home.  In October 1914 he was promoted to the rank of Major.
He died on 9th December from wounds received in action on the previous day.  He left behind a wife, Marie Laure. He was buried in Rocquigny-equancourt Road British Cemetery Manancourt, France.  The school appears to have been unaware of his death until at least 1960.  His name was added to the school's war memorial at some point before 1989.