On the 11th of January 1890, Thomas Stapleton boarded a ship and set off to make a new life for himself as a farmer in North Queensland. Three years after leaving Westminster in 1885, Stapleton had enrolled at the Hollesley Bay Colonial College. This was a college that provided young men who were intending to emigrate with practical training to prepare them for their new lives.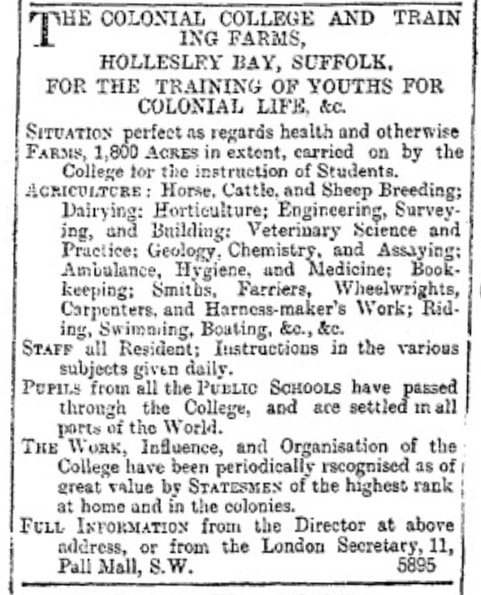 Stapleton spent only 5 years in Australia. A series of bad seasons, the spread of cattle ticks and rabbits were making the agricultural conditions difficult. He returned to England, only to emigrate again in 1896, this time to South Africa.
In the Boer War, he served with the Border Mounted Rifles as a Trooper, and as a Sergeant in the Natal rebellion. So by the outbreak of war in 1914, Stapleton was already an experienced soldier. He enlisted as a rifleman in the 1st battalion of the Rifle Brigade on the 13th October and was sent to the Western Front in November.
On the 19th of December 1914, the 1st Rifle Brigade was involved in an attempt to take the 'Birdcage' — a fortified German strongpoint east of Ploegsteert Wood. The attack failed — partly because British heavy artillery were firing short of target — and there were heavy casualties. Thomas Stapleton was among them.