John Oswald Heath was the only son of John Edgar Heath, of Lee, Kent, and his wife Nora Mary, daughter of Oswald Lofthouse, of Warrington, Lancashire. He was born on 24th May 1895.
He was admitted to Westminster at the end of September 1910, and joined Ashburnham house. Since he had arrived at the school at the slightly older age of 15, he joined the Transitus — a transitional year for pupils who were new to the school. After leaving the school in July 1912, he entered the pottery and glass manufacturing business for a short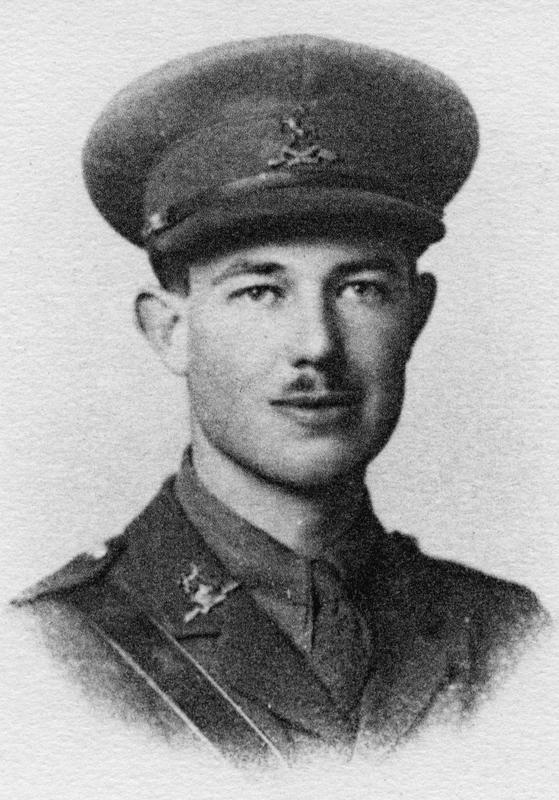 time before joining the Honourable Artillery Company in 1913.
In September 1914, the HAC moved from Finsbury, London to Belhus Park, Essex, and on the 18th of that month John Heath went out with them to the western front. They landed two days later at Saint-Nazaire and were placed onto lines of communication. He served with them for nine months, which meant that he would have been involved in the First Battle of Ypres.
After those first nine months, he returned to Britain to take a commission as 2nd Lieutenant with the 11th (Service) Battalion, the Queen's Own (Royal West Kent) Regiment on 28th June 1915. He was promoted to Lieutenant the following February and returned to the western front as the Battalion Bombing Officer on May Day 1916.
He was killed in action, at the age of 21, during the attempt to capture Le Sars during the Battle of Le Transloy on the 7th Oct. 1916. He is commemorated at Thiepval Memorial (Pier and Face 11 C).