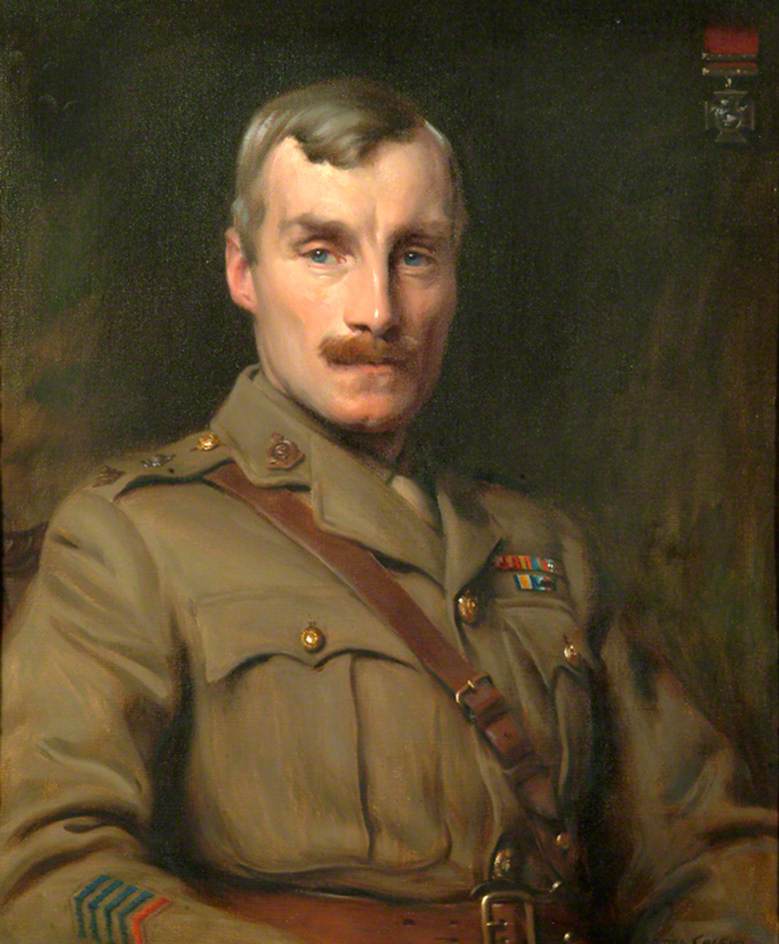 On 18th February 1915 it was reported that Arthur Martin-Leake had been awarded a Bar to his Victoria Cross for his 'most conspicuous bravery and devotion to duty' during ferocious fighting near Zonnebeke, Belgium, in October and November 1914.
Braving constant machine gun, sniper and shellfire, he rescued a large number of wounded comrades lying close to the enemy's trenches. Recommending him for a Bar to his VC, his commanding officer wrote: 'By his devotion many lives have been saved that would otherwise undoubtedly have been lost. His behaviour on three occasions when the dressing station was heavily shelled was such as to inspire confidence both with the wounded and the staff. It is not possible to quote any one specific act performed because his gallant conduct was continual.'
Martin-Leake was the first man to be honoured with two VCs. Following his time at Westminster School he qualified as a Doctor at University College Hospital. He served in the South African Wars winning his first VC at the age of 27.
During an action at Vlakfontein, on the 8th February, 1902, Surgeon-Captain Martin-Leake went up to a wounded man, and attended to him under a heavy fire from about 40 Boers at 100 yards range. He then went to the assistance of a wounded Officer, and, whilst trying to place him in a comfortable position, was shot three times, but would not give in till he rolled over thoroughly exhausted. All the eight men at this point were wounded, and while they were lying on the Veldt, Surgeon-Captain Martin-Leake refused water till every one else had been served.
At the outbreak of the First World War Martin-Leake, then aged 40, feared he would be considered too old to volunteer for the Western Front. To avoid being rejected he travelled to Paris and enlisted at the British Consulate before attaching himself to the first medical unit he could find—the 5th Field Ambulance Royal Army Medical Corps.
The website Herts Memories are publishing the letters Martin-Leake wrote home to his mother. They are full of humorous observations – he notes that 'I met the M.P. the other day with the Herts.He is getting hugely fat, but probably a good deal of his largeness is due to wind which he seems very full of.'