Gordon Wilkinson was born to Robert and Kate Wilkinson of Croydon on the 20th September 1892. By the time he arrived at Westminster as a member of Homeboarder's House in 1906, his elder brother Robert Pelham Wilkinson had already left the school and gone on to be a member of the London Stock Exchange.
Gordon was a keen sportsman. He was good at the High Jump: in 1907 he came third, reaching 4ft 7 ins. And he won both of the senior swimming races in July 1909 at St. George's Baths, in his final year at the school.
In August 1914, he enlisted in the 10th Battalion Royal Fusiliers (City of London Regiment) and later became 2nd Lieutenant in the King's Own Yorkshire Light Infantry. By the end of June 1916, the British held the village Mametz, near Albert. On the 1st July — the first day of the Battle of the Somme — the British attacked the German line at Fricourt. Fricourt was captured on the 2nd July, and around 100 prisoners were taken. After the battle, the British troops cleared away the debris.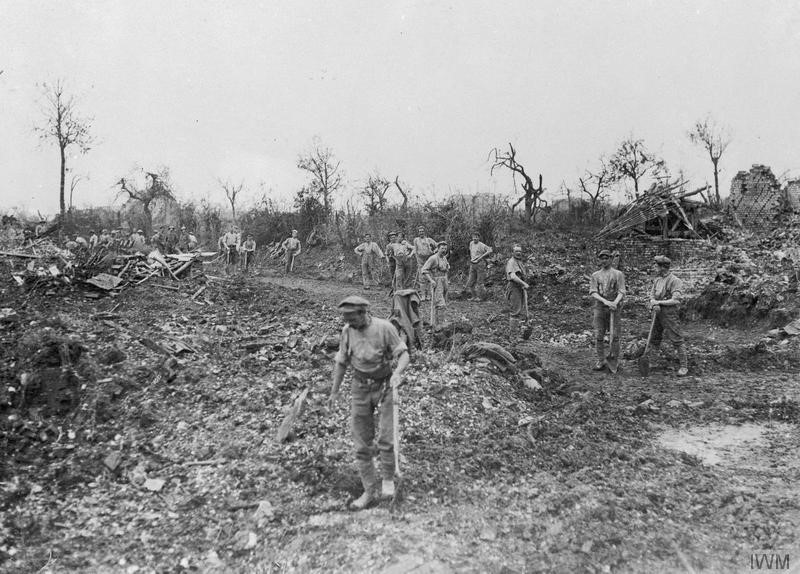 (Imperial War Museum, Q 135)
Gordon's body was never identified, so he is commemorated only on the Thiepval Memorial. Years later, Siegfried Sassoon would ask:
Do you remember that hour of din before the attack-
And the anger, the blind compassion that seized and shook you then
As you peered at the doomed and haggard faces of your men?