Eric Leslie Faire was born on the 30th September 1893 and was the younger son of Harry Washington Faire, of Putney. His elder brother was Washington Morley Faire, and the two boys arrived up Grant's together in September 1905. Both brothers left the school around Easter 1909, and Eric decided to go and study languages at the University of Lausanne, Switzerland.
On the outbreak of war, Eric enlisted in the 25th (County of London) Cyclist Battalion, the London Regiment.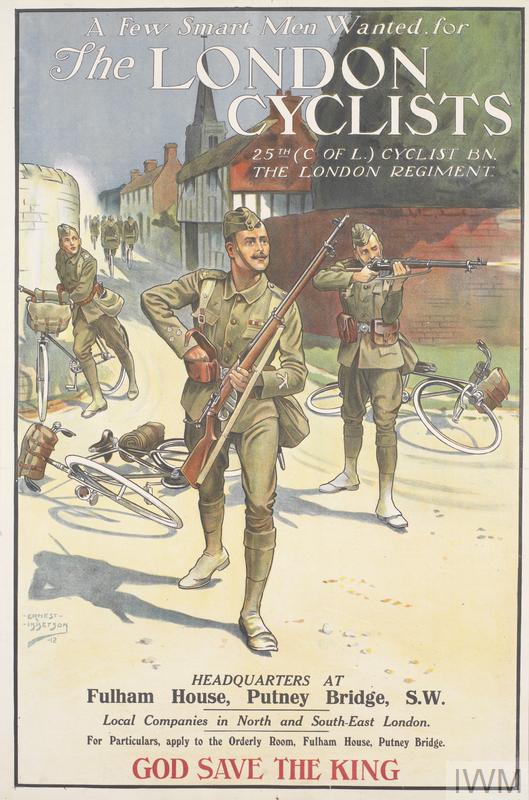 The Cyclist Battalion was originally intended to be a home defence force. Their two main duties were firstly to ride along the English coast looking-out for signs of German invasion and secondly, once air attacks began in May 1915, to alert civilians by carrying "Take Cover" signs.
However, when the Battalion was sent out to the western front in July 1916, the ability of cyclists to contribute to trench warfare was unsurprisingly restricted. Eric acted as an Interpreter for the Battalion for a short time before he, like many others, was redeployed as a rifleman with the 9th (County of London) Battalion, London Regiment, Queen Victoria's Rifles. He would have fought with the 169th Brigade, which was part of the 56th (London) Division in the Battles of Ginchy, Flers-Courcelette and Morval during September 1916.
The Battle of the Transloy Ridges began on the 1st of October 1916. Eric was killed in action, at the age of 23, a week later, probably as part of the attack on 'Rainy Trench', northeast of Lesboeufs.