Eustace Walter Russell was the younger son of the Rev. Robert Henry Hadden, Vicar and his wife, Eva Prudence. The family home was at Hazel Hatch in Addlestone, Surrey.
Eustace was educated at Westminster School, joining Ashburnham House in 1903 and went up to Christ Church in 1908, the year after his brother.
Whilst still an undergraduate at Oxford, he joined the 4th Battalion, Territorial Force in the Oxfordshire and Buckinghamshire Light Infantry and was gazetted Second Lieutenant on 29th November 1908. In 1910 he was attached to the 52nd Light Infantry at Shornecliffe and in September 1911 he was promoted to Lieutenant.
In 1912, although still in the Oxfordshire and Buckinghamshire Light Infantry, Eustace was called to the bar of the Inner Temple and became a Barrister. In 1913 he went to Siam (now Thailand) where he worked in a legal position for the Siamese Government. He returned to England the following year, and was promoted to Captain, on Tuesday 1st September 1914.
In 1915 he was sent to France with the 4th Battalion. Shortly afterwards he was wounded in the face. It was feared that he would lose his eyesight, however, he was treated in France and returned to his regiment. He was promoted to Temporary Major, now becoming the most Senior Officer in his Battalion.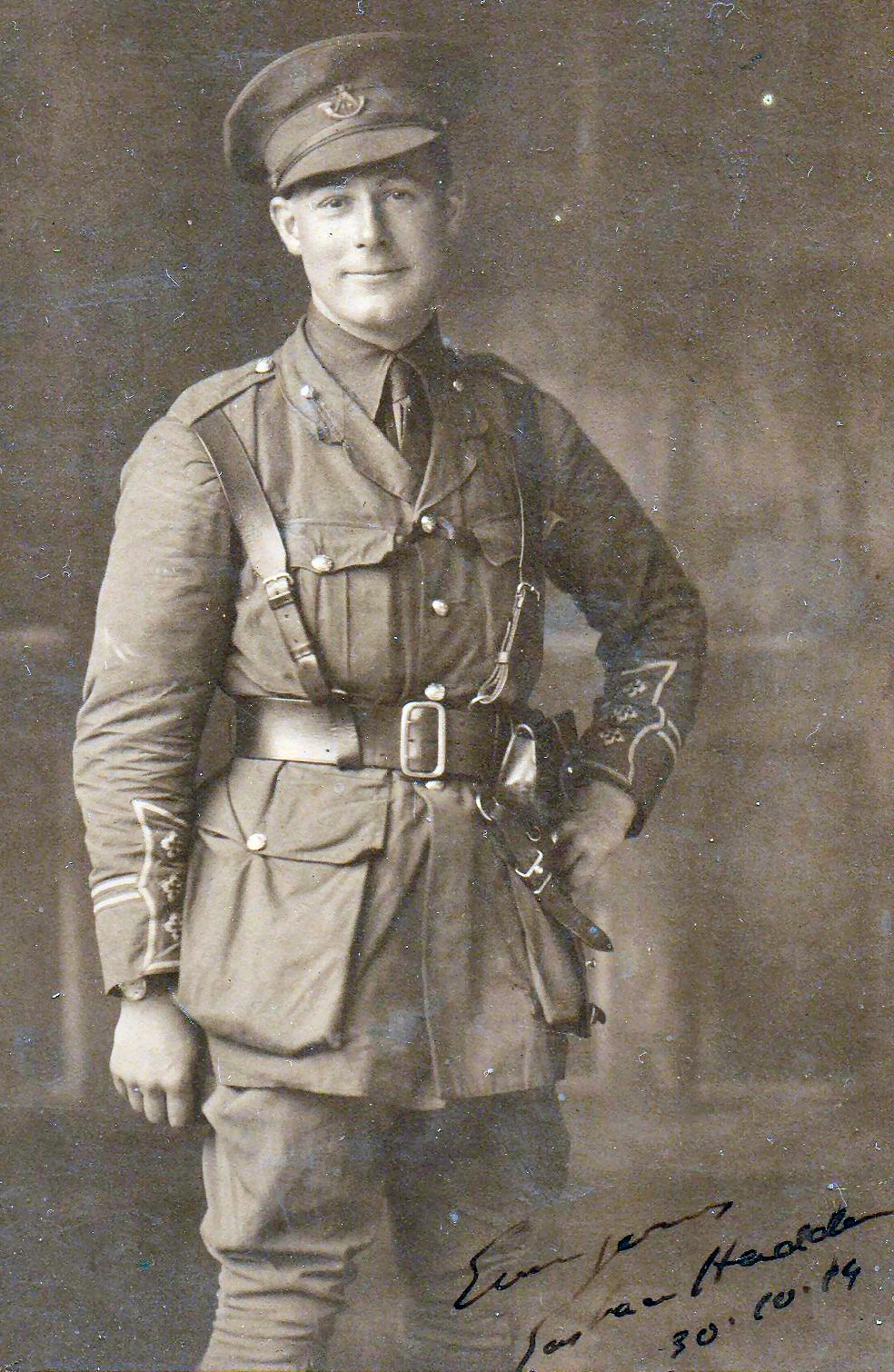 On 7 June 1916 he was admitted to hospital in Abbeville suffering with appendicitis. Although he was operated on that day he could not be saved and died four days later in 2 Stationary Hospital, Boulogne. His death was announced in The Times on Wednesday 14 June.