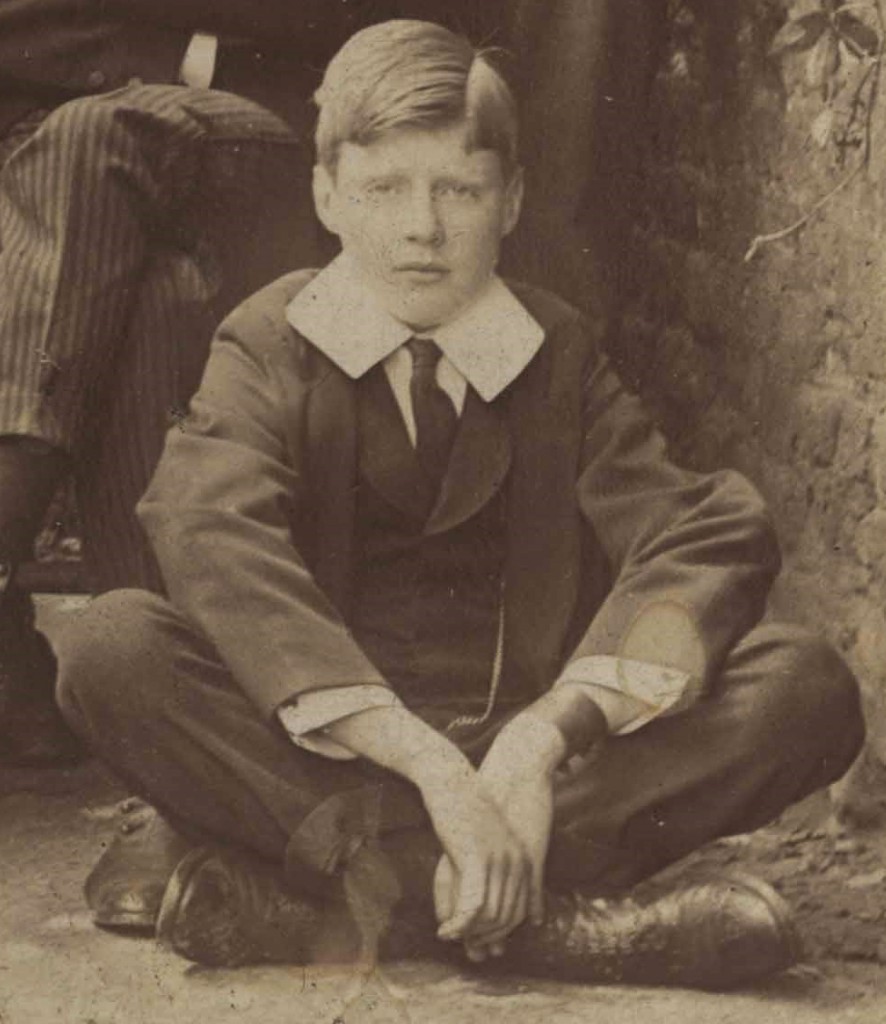 Hugh Barby Crowe was born in 1894 to Percy and Annie Crowe and was sent to Westminster in 1907. Unlike his Rigaudite uncles George and Harold Allen, who were at the school before him, Hugh was up Grant's.
He quickly established himself a reputation as a talented singer and gave a solo performance of Stevens's setting of 'Sigh no more, Ladies' at the Election Term Concert up School in May 1908, which "showed the audience what a great variety of beautiful boys' voices there is at Westminster".
When he left school to go to Cambridge, he joined a thriving and close-knit community of Old Westminsters at Trinity College. They would contribute a termly letter for the House magazine the Grantite Review, and in Play 1912 the author wrote that "Mr H. B. Crowe has already shed glory upon the revival of "Water" at Westminster by having been tried for the Trial VIII's; he is about to wrestle with his "Little-Go" [The Little-Go was a nickname for the exams that new students would sit shortly after matriculating].
In Election 1914, the editor of the Grantite Review noted that "owing to the absence of our Oxford and Cambridge Grantite correspondents on military duties, it has been impossible to receive any correspondence from them whatsoever". Crowe had left university in May 1912 to join the 1st Battalion City of London Regiment (Royal Fusiliers) as 2nd Lieutenant.
He rose to Lieutenant on 1st January 1914, and later became A.D.C. to Lord Lucan commanding the 1st London Infantry Brigade. On the 16th of September, Hugh became 2nd Lieutenant 4th Battalion Royal Fusiliers, but was attached to the 5th Battalion at Dover until he joined his own Battalion on the Western Front in November 1914. He was promoted to Lieutenant the following February.
It was only two months before he was invalided home from Ypres with concussion, and the Grantite Review recalls that he "came to see us when he was convalescent, like the good Grantite he was". On his recovery, he was transferred to the 2nd Battalion and went out to join the Mediterranean Expeditionary Force on August 14th 1915.
Hugh was acting as Military Conducting Officer on HMS Hythe, when she was involved in a collision with HMS Sarnia. They had been sailing off the coast of Gallipoli without lights to avoid attracting attention. The ship sank in ten minutes and 154 men — including Hugh Barby Crowe — were drowned.