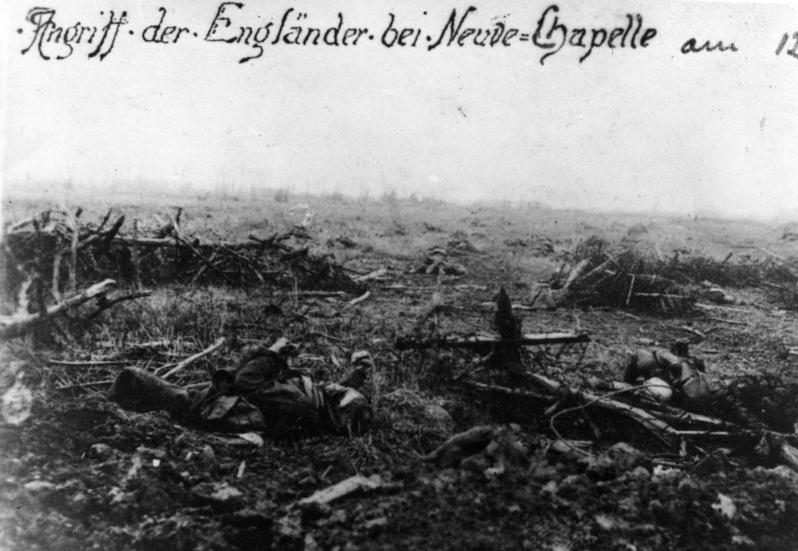 Eric Chasemore Gates was the elder son of Percy George Gates, M.P. He was a member of Rigaud's house between1904 and 1908. He went on to pursue a career as a solicitor and was admitted as a Managing Clerk with the firm Pontifex, Pitt & Johnson in January 1914. On the outbreak of war he obtained a Commission as a Lieutenant in the 13th(County of London) Princess Louise's Kensington Battallion in the London Regiment. He went out to the Western Front in December and was promoted to the rank of Captain by February 1915. He was killed in action near Neuve Chapelle, France, March 12, 1915.
Neuve Chapelle was the first large scale organised attack undertaken by the British army during the war. Although the troops were able to break through the German front line during the offensive they were unable to exploit this success. The battle was intended to cause a rupture in the German lines, which would then be exploited with a rush to the Aubers Ridge and possibly as far as Lille. Tactical surprise and a break-through were achieved after the First Army prepared the attack with great attention to detail.
After the first set-piece attack, unexpected delays slowed the tempo of operations, command was undermined by communication failures and infantry-artillery co-operation broke down when the telephone system stopped working. The German defenders were able to receive reinforcements and dig a new line behind the British break-in. A big German counter-attack by twenty infantry battalions took place early on 12th March. Sir Douglas Haig, the First Army commander, cancelled further attacks and ordered the captured ground to be consolidated, preparatory to a new attack further north. An acute shortage of artillery ammunition made a new attack impossible.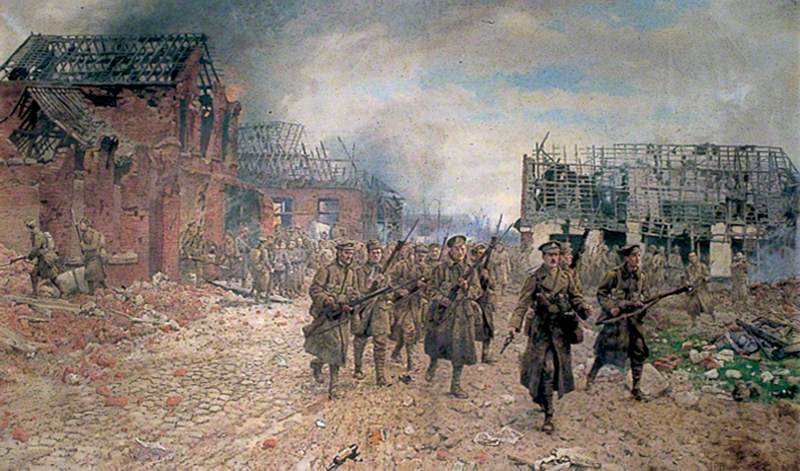 The battle had a big impact on British tactical thinking. The idea that infantry offensives accompanied by artillery barrages could break the stalemate of trench warfare prevailed for the remainder of the war.