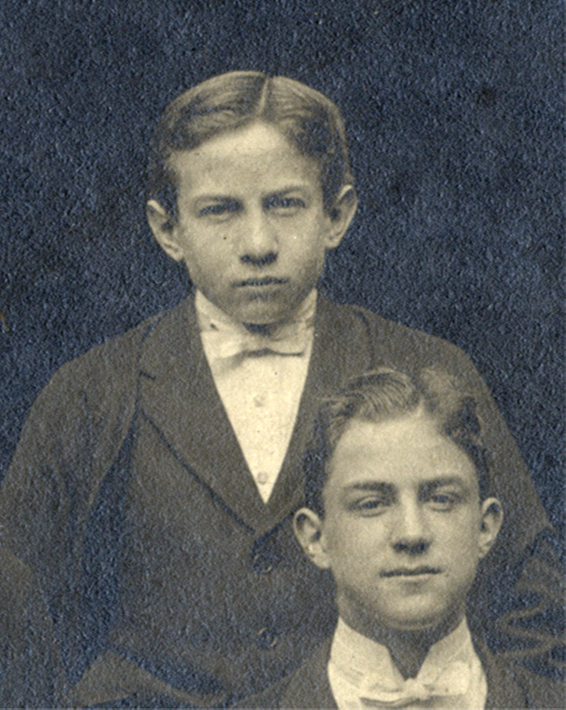 Archibald Gordon was the younger son of William Edward Gordon, a barrister and his wife Bertha.  He followed his brother into the school becoming a King's Scholar in September 1911.
The Elizabethan noted that 'although of small stature, he was a vigorous athlete, beginning as a cricketer but later going to Water.' The topic of sport obviously interested him and he spoke at the Debating Society when the motion 'That in the opinion of this House Athletics in time of peace are a good training for War' was discussed in 1915.  He is recorded as having 'made a bitter attack on professional footballers and their supporters, who flocked to see them play. He considered that professional football was not a game, but merely a financial concern which was now acting as a serious hindrance to recruiting.'
He left the school in April 1916 and after briefly working as an assistant master at Temple Grove School, Eastbourne he became a Sub-Lieutenant in the Royal Naval Volunteer Reserve.  He took on the role as Observer in the Royal Navy in March 1917.  In June, he left England to serve in the Naval Air Service and drowned in the Mediterranean while on active service patrol.