Arthur Cecil Estall was born on 3rd October 1890. His father was Thomas Estall of Kensington, a Senior General Manager of the National Provincial Bank of England and a Master of the Worshipful Company of Turners. His mother was Emily, daughter of George Tilly, of Kingston-on-Thames, Surrey. Arthur had one sister, Murriel Hilda Estall (subsequently Gould).
Arthur was admitted to Westminster, as a Homeboarder on 26th April 1901. Between July 1902 and September 1905, e temporarily left the school. From then until he left, he was a keen sportsman. He represented the school at rowing, played for his house football team, and came third in the half-mile with hurdles Open Challenge Cup in 1909. He was in the same Tug of War as Thomas George May – on the winning side – and weighed 11st 6lbs.
After leaving the school in July 1909, Arthur followed in his father's footsteps, becoming a clerk in the Bank of England. He subsequently went into the bill broking business.
He had joined the Honourable Artillery Company upon leaving school, and was promoted to Corporal in 1914. He went out to the western front in September 1914 but was invalided home the following January.
He became a 2nd Lieutenant with the Army Service Corps on 22nd March 1915, and had risen to Lieutenant by September 1915 and to Captain by May 1916. He returned to the front on 18th September 1916.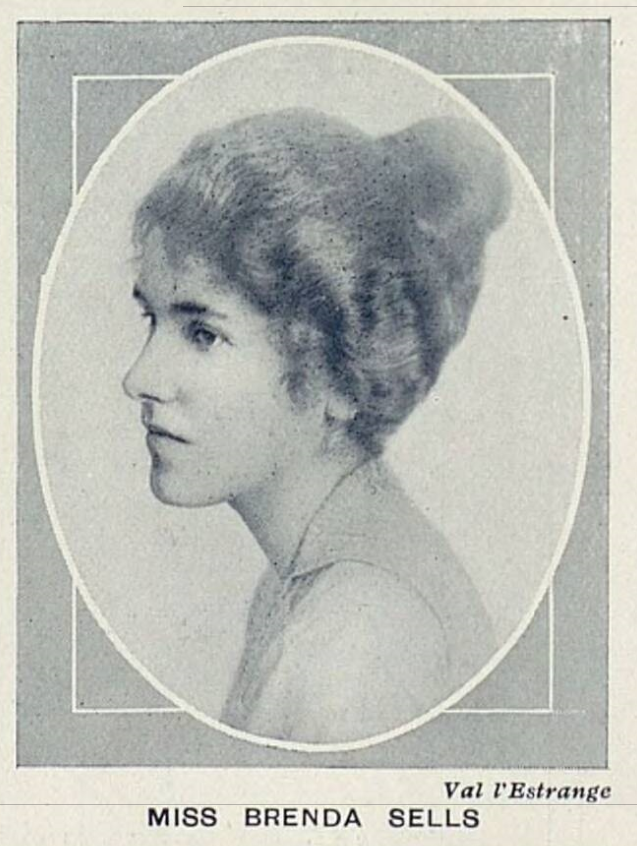 In March 1917, a note in The Tatler announced Arthur's engagement to Miss Brenda Sells (pictured), the youngest daughter of Mrs Perronet Sells of Beechwood, Highgate.
On the 6th August 1917, he was wounded in action north of Ypres and died two days later at the 7th Stationary Hospital, Boulogne.
Arthur's father died only a few years later in 1920. His mother published a memorial in The Times to her son every year until her death in 1947. In 1935, she gave £1,000 to the school's War Memorial Fund, the interest to be used in assisting in the education of boys at the school.