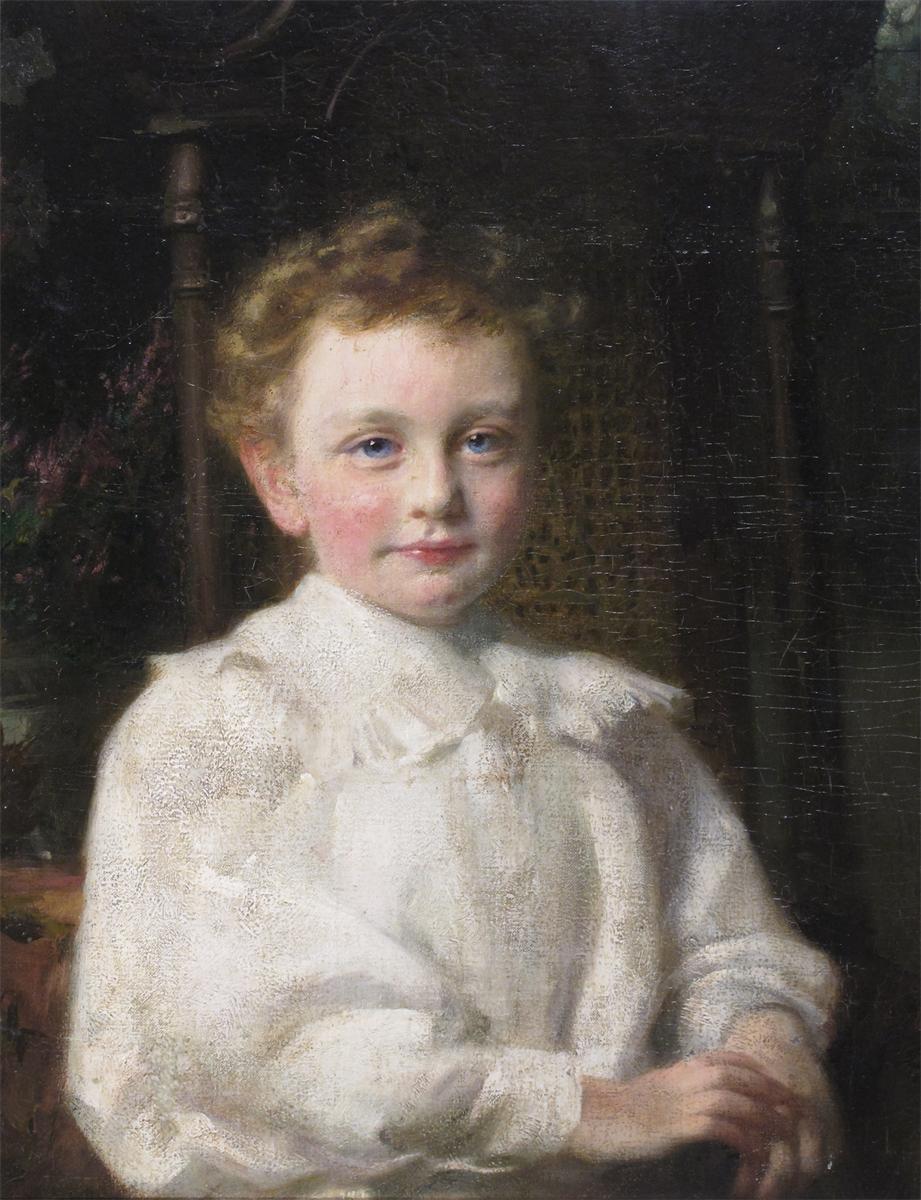 Wilfrid James Nowell was the only son of the artist, Arthur Trevethin Nowell and Lucy Helen Daniel.  He attended Westminster School for a brief period from April 1910 until December 1912 and boarded up Grant's.
Wilfird showed great potential as an artist.  In a biography of his father, Arthur Trevethin Nowell, Christopher Mosley writes:
Some years later Augustus John (1878–1961) called to see his artist friend. His attention was drawn to paintings by Wilfrid. A proud father would tell the story of the day his son took off with one of his canvases and oils to paint a Scottish river in spate. Unaware of the venture Nowell was astonished at the result. The painting took pride of place in his home, never to be disturbed. John expressed a wish to have been equally talented when so young, a politeness perhaps, but, without question, Wilfrid was blessed with a fine natural gift.
We do not know what Wilfrid did immediately after leaving the school, but following the outbreak of war he enlisted in the Artists' Rifles.  From there he obtained a commission in the 460th Howitzer Battery of the Royal Field Artillery.  He was initially posted in Egypt in November 1915, but was transferred to the Western Front in March 1916.
His regiment took part in a number of battles from 9th April to 16th May now collectively known as the Battle of Arras.  British troops attacked German defences near the French city of Arras and achieved the longest advance since trench warfare had begun.  When the battle officially ended on 16 May, British Empire troops had made significant advances but had been unable to achieve a breakthrough.  Wilfrid was killed in action on the first day of the attack.